GET WITH THE PROGRAM
Join RevivRewards
Earn RevivBucks. Refer friends. Get savings. Feel rewarded.
JOIN NOW
Already a member?
All you need is an account at RevivSerums.com
LOG IN
EARNING REVIVBUCKS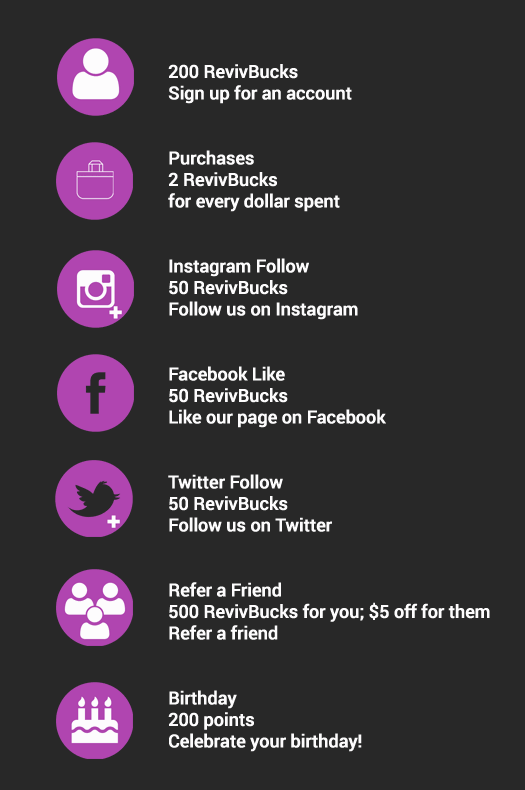 USING REVIVBUCKS
Redeem for great savings & rewards
Simply log in to your account, click RevivRewards,
and click GET REWARDS.
REDEEM REVIVBUCKS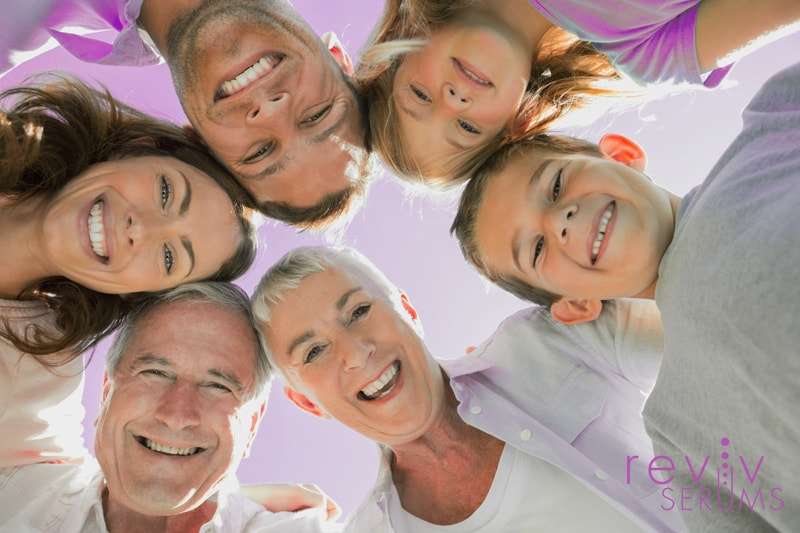 MAINTAIN BEAUTIFUL FRIENDSHIPS
Everyone keeps asking about your
terrific-looking, healthy hair & skin.

Let them know it's all about Reviv Serums.

Now you can earn RevivBucks for each friend you refer!

Send your referral link to friends. They'll get $5.00 USD off their first purchase plus FREE shipping. You'll get 500 RevivBucks!


VIEW REFERRAL LINK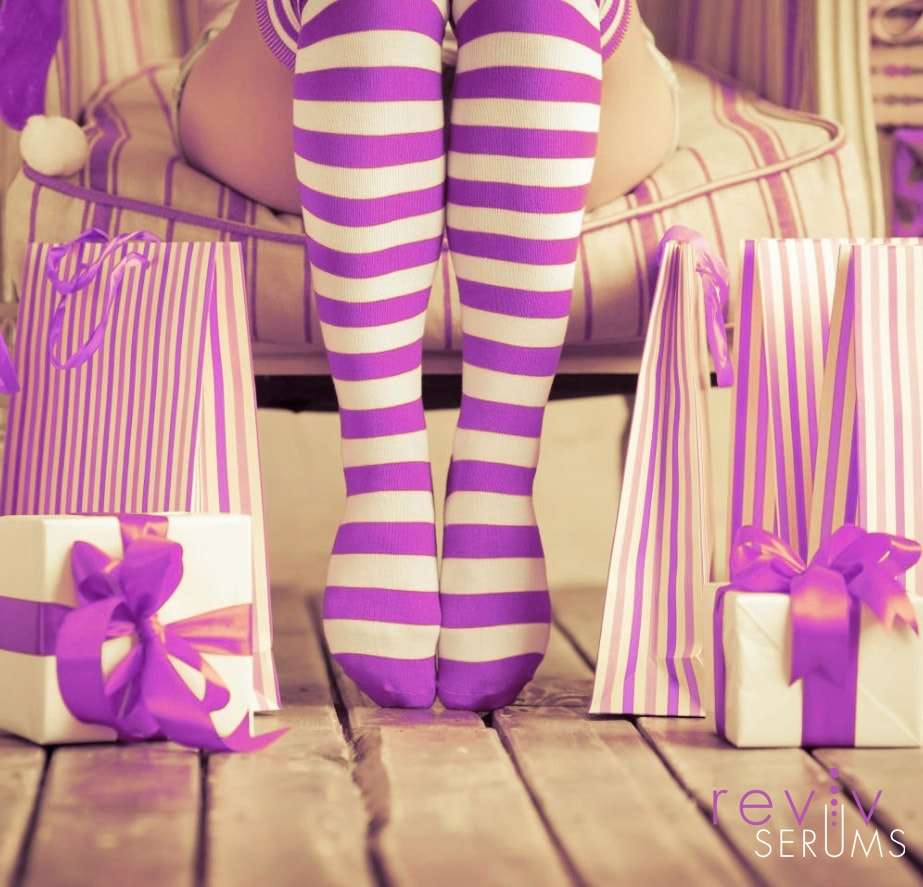 EARN 2 REVIVBUCKS
for every dollar you spend

Score points on every future order
and work your way towards more sweet rewards!
SHOP NOW